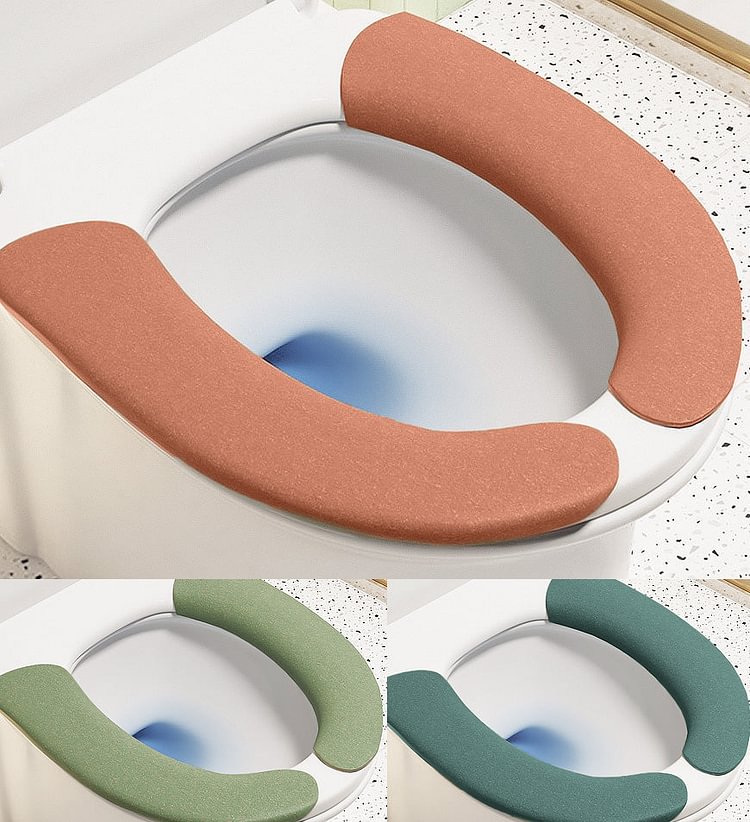 More comfortable and Warm:Toilet seat warm covers are made of environment-friendly silicone resin material.It has good protection for delicate skin,especially when it's cold.
Washable & Reusable:The toilet pads can be washed by hand or washing machine. It can remain sticky after washing for many times without affecting the use.

Easy to Install:Before use, please clean the toilet ring with a dry cloth to ensure that its surface is clean and dry.Then,please tear off the protective film on the back first.Thirdly ,Stick the toilet mat along the toilet seat.

Widely Used:Our toilet seat pads can be cut into different size, making it suitable for various shapes of toilet seat. So that there is no need to worry if our toilet seat covers are suitable for your toilet, just buy them!

Convenient for Carrying:Easy to carry,necessary for traveling.Four toilet seat cushions with different color can meet your needs throughout the year. Add warmth to the family.