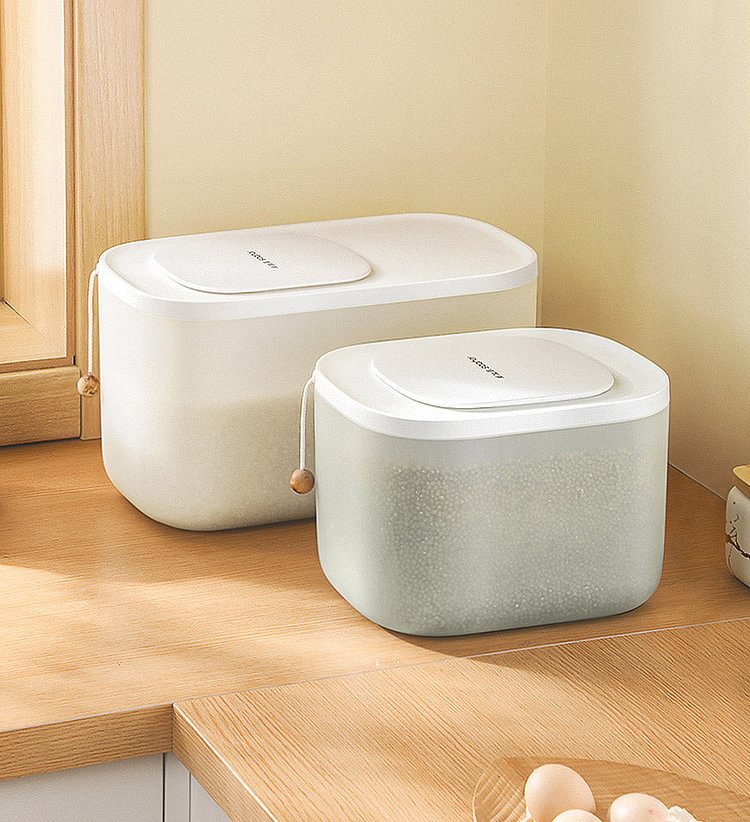 Unique Design: Interesting pull-cord opening lid design create a dry and sealed environment, to maintain the freshness of food.
Safe Material: The food storage container is made of environmentally friendly PP material. It is non-toxic, tasteless, hygienic and easy to use. The container seal improves its leak-proof performance. It also has high transparency, dust and insect protection.
Just the Right Containers: Two sizes of your choice, , which are very suitable for storing daily food.
Space saving: Food storage containers can effectively use every inch of the home kitchen to help you save space in the kitchen and cabinet for better storage.
Multi-purpose: Not only Ideal for storing biscuits, sugar, flour, spices and other kitchen items, but for cat/dog food storage. It is a functional and durable solution.