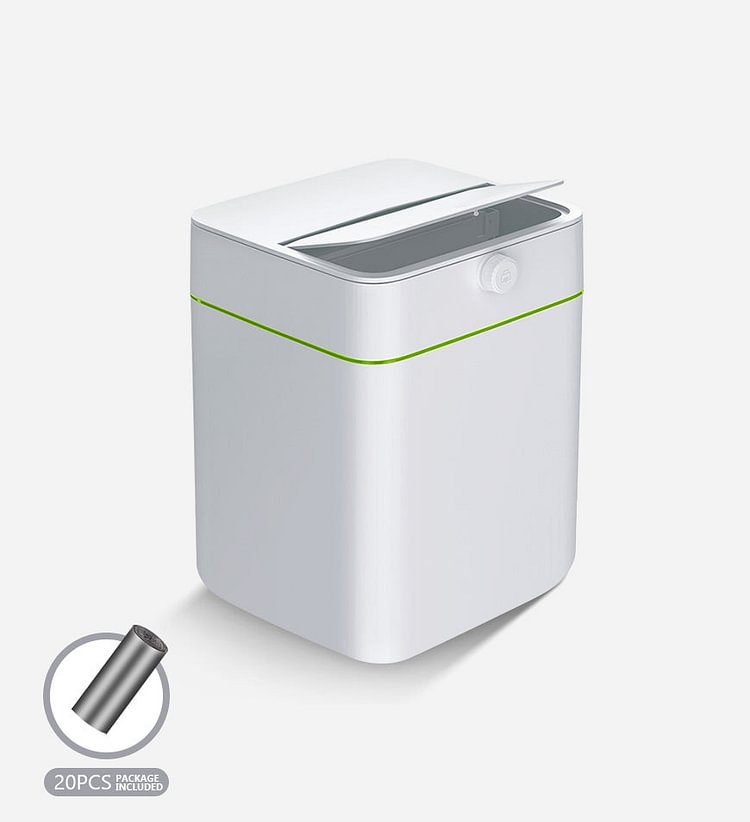 Sophisticated and elegant-elegant, it can complement any kitchen or office decoration.
Double barrel design, waste classification, large opening design, more free discharge.
Separate dry and wet, double garbage bags can be placed, detachable partitions are convenient for cleaning and easy classification.
There are two ways to open the lid. Use the rotary button to fully open the lid, and press it to open the lid of a bucket. Hide privacy, very trouble-free.
The garbage can is made of ABS engineering plastics, which have a high strength to ensure the life cycle of the trash can is longer and durable.
Material: PP+ABS
Product Weight:2lb
Dimensions: 10.8*10.8*15.5inch
Package included:1 x Trash Can ,1 x Roll of Garbage Bags (20 pcs)