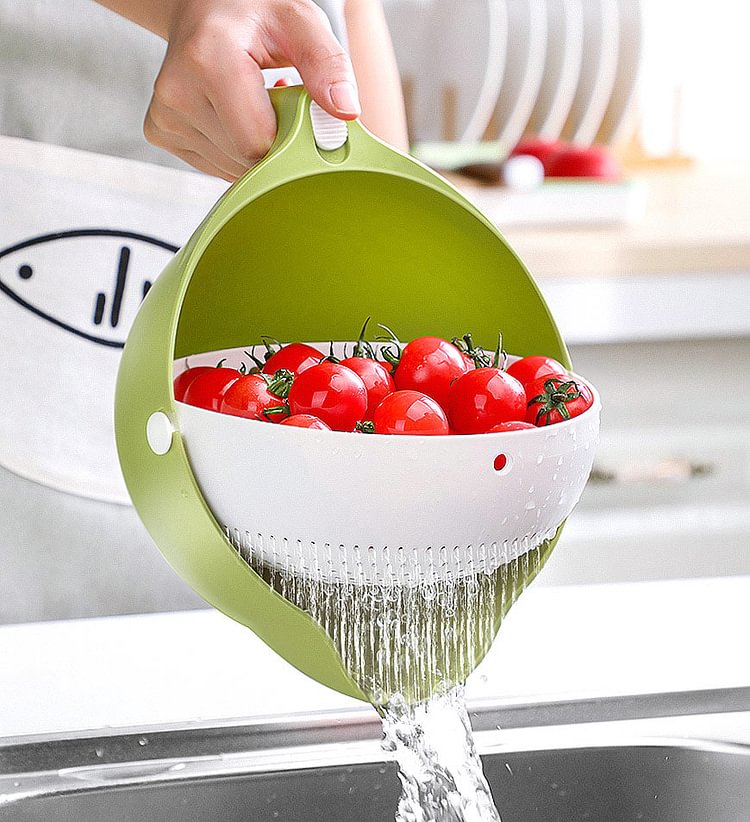 Rinse in a bowl, drain, mix and serve. Ideal for washing, draining, and cleaning all types of fruits, vegetables, and pasta.

Saft material: Made of durable, non-toxic, BPA-free, and environmentally friendly high-quality food-grade polypropylene (PP) material
Good design: The multifunctional 2-in-1 set includes a filter bowl with filter holes and an outer bowl for water. The double bowl can be rotated 360 degrees and can be disassembled for different uses.
Large capacity: there is enough space for water discharge, Both sides of the filter bowl can be drained, and the protruding mouth makes it easier for water to flow out.
Multifunctional use: suitable for draining most foods, such as pasta, green peppers, potatoes, broccoli, green beans, carrots, spinach, and other vegetables. It is specially designed for fruits Washing and vegetable Washing.