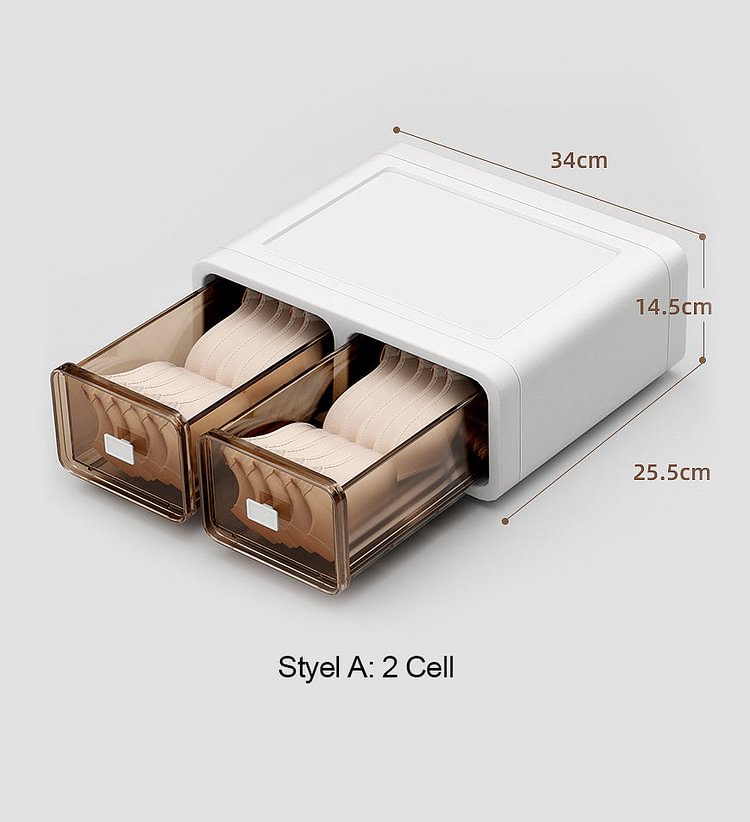 The small dimension allows it to be pushed into any narrow spaces,reasonably plan the space in the home, which can release more capacity and appear organized.
Made of thick and durable plastic material with nice resistance to deformation performance and bearing capacity, can be used for many years and not easily damaged, make it particularly suitable for use in any living space or other commercial places.
The drawer-type storage box has a stronger sealing properties and is great for storing daily necessities that cannot be exposed  to meet diversified usage needs.
The groove on the top enables multiple drawers to be stably stacked on top of each other, they will be firmly fixed in place without tipping or shaking.
The transparent appearance makes the internal items clear at a glance, the handle allows you to pull and push smoothly and effortlessly. the edges are smooth and burr-free.