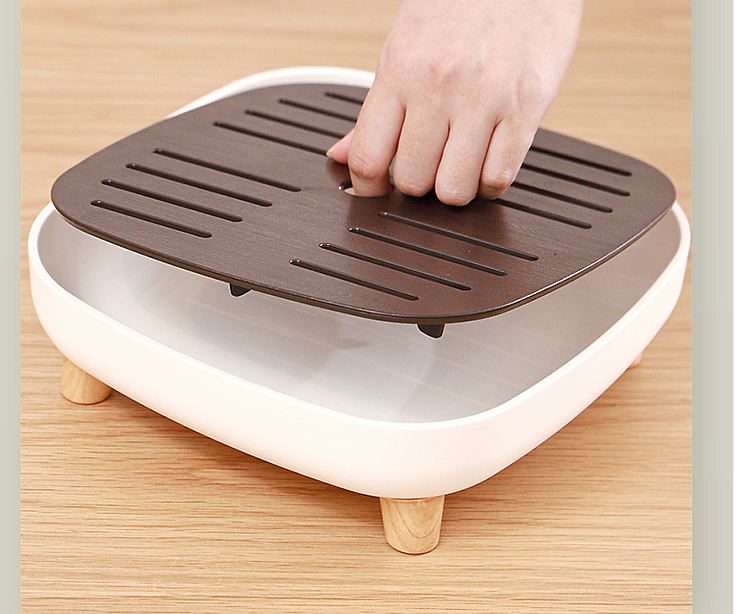 Multi-Use: Can be used at kitchen to drain fruit, vegetable, dish, cup and ect. Used it under the hand soap dispenser, and keep the puddles away. Used as a serving tray and enjoy your snacks on bed.
Drain Tray Material: Food Grade Polypropylene Plastic.
Space saving: compact size, long and thin, easy to slide into the cabinet/cabinet for storage and clean.
Drip tray for Washed Dishes, Cups, Fruit and Vegetable draining: Perfect Cold Drinks Tray for cold beer, soda and other drinks. No water stays around the bottom. Defrosting tray for meat, fish and other frozen food, no water stay around after it defrosted. -- Simple and elegant tray for serving.