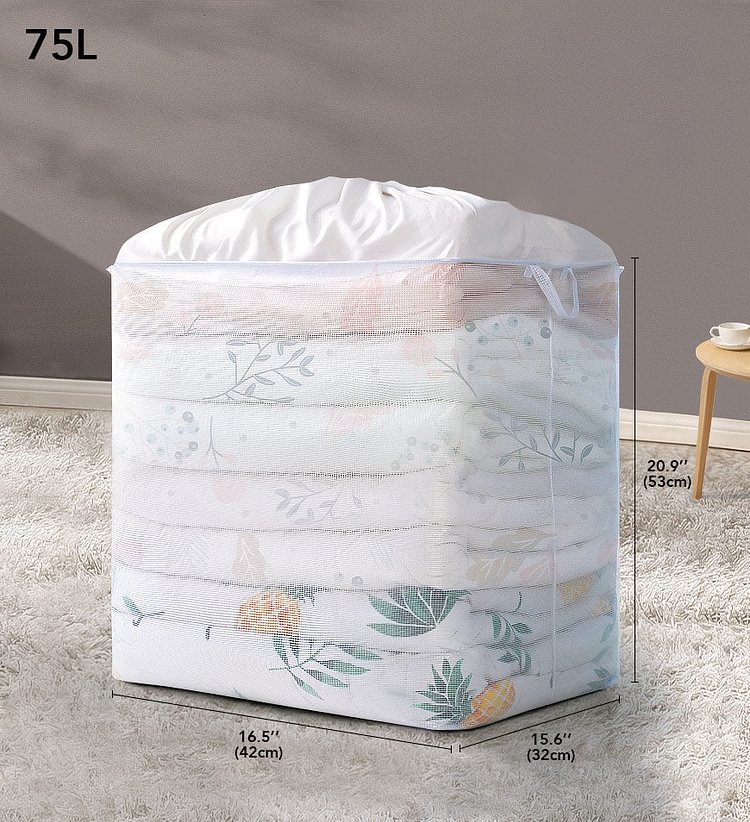 DURABLE BREATHABLE : these drawstring duster bags will keep your cloths dust-free and water proof.
STRONG DRAWSTRING HANDLE: Durable rope drawstring makes carrying or hanging the bags simple.
SAVES SPACE: these bags can easily accommodate almost any type of cloths and can fit in most of closet, creating extra space.
MULTIFUNCTIONAL: Great for store your cloths in the closet or keeping your cloths organized and dust free in the closet. The amount of space in the bags can store multiple pairs of cloths at home.
EASY TO CLEAN AND STORE: The versatile material makes cleaning the bags simple. The bags are also dust resistant and can be folded flat for easy storage.