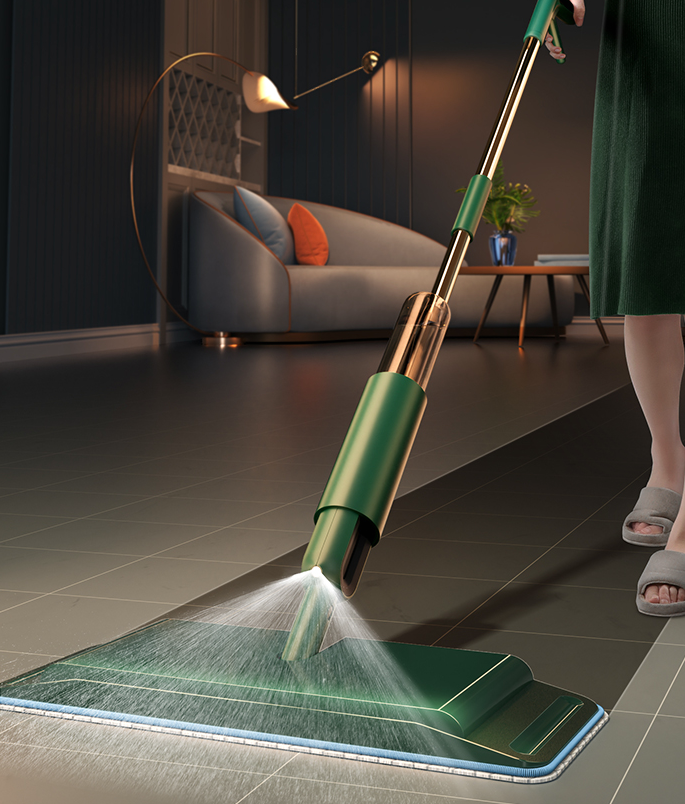 Wide Spraying Range: One-meter wide-angle fan-shaped spraying Wide range and fast cleaning speed Easily remove stains for large area cleaning.                      
90° Flexible Mop Head: The 90° swivel mop head based on ergonomic design can mop the floor without bending over and easily push and pull to complete the cleaning work.  
No Need To Wash By Hand: Traditional mop hair entanglement is difficult to clean up, our products can be used with disposable mop parts and can be thrown away after use Clean and hygienic.   
High-Pressure Atomizing Pump Design: Once the water in the container is pressed into the container, the water in the container is immediately atomized, releasing a fine mist of water. The slightly damp mop can immediately mop the floor without leaving water stains, and it can also protect the wooden floor from mold.                     
200ml Water Storage Capacity: Large-capacity water tank can clean a 100-square-meter large room with one addition of water. At the same time, you can add disinfectant spray to the water tank, and it can kill bacteria and viruses while mopping the floor.