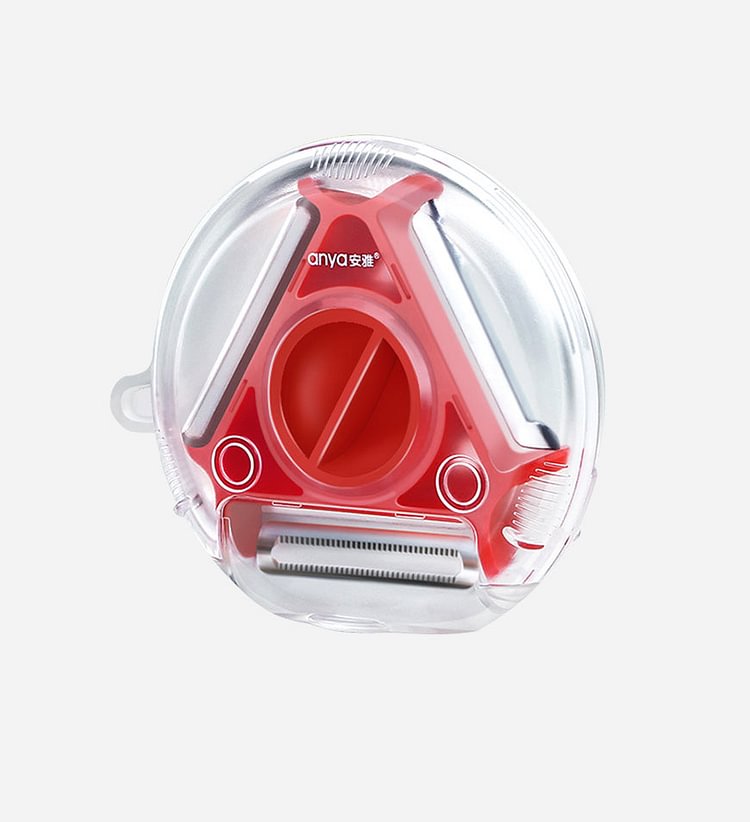 3 BLADES PEELER

 

– New style fruit and vegetable peeler. Save your space and have 3 blades peeler in one simultaneously. Peeler has 3 different blades: standard, serrated, and julienne.
PREMIUM VEGETABLE PEELER

 

– Our black peeler is made of a plastic base and sharp stainless steel blades. Both- base and blades are dishwasher safe.
MULTIFUNCTIONAL 3 BLADES PEELER

 

– Straight blade – used for peeling fruit and vegetable skin. Serrated blade – good for peeling soft skin like tomatoes and kiwis. Julienne blade – will make julienne from vegetables, such as carrot or zucchini.
APPLY VEGGIE PEELER FOR – Peeling any fruits or veggies, peeling soft skin fruits and vegetables, make a carrot or zucchini julienne.
Size: 10.5 x 10 x 2.5cm.
Material: Stainless Steel Blade +PP
Weight: 55g.