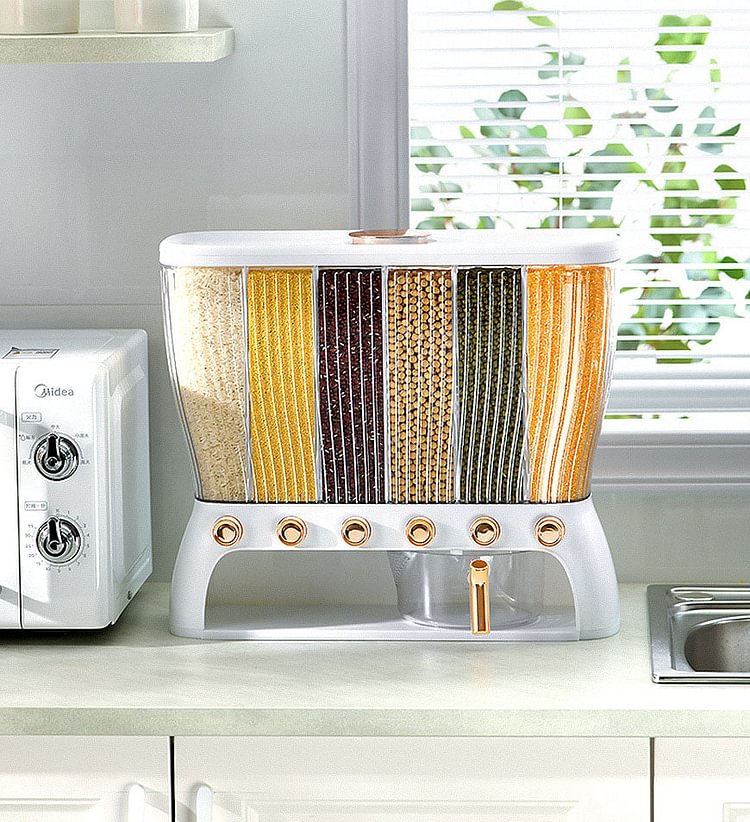 Safe & High-Quality: This cereal dispenser made of high-quality food grade environmentally friendly PP&PET material. No pollution,high permeability,you dont need to worry about the safety of the material.
Insect-Proof Box Design:The box can be used to prevent mosquitoes from eroding grains to ensure the freshness of food.
Moisture-Proof: This container has a good seal to block the moisture in the air, to ensure the drying of the particles, so the grain is guaranteed to be fresh and healthy.
Widely Used: The transparent 6-grid miscellaneous grain tank can distinguish a variety of foods for easy storage, and the whole grains in the kitchen can be placed freely. With a visual scale window, you can observe reserves in real-time.