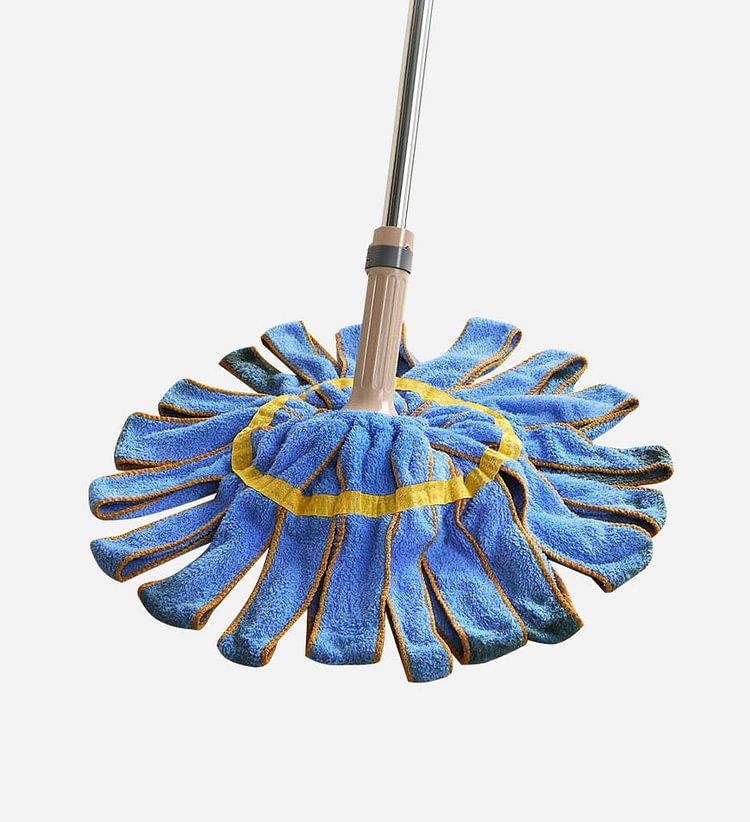 New Ways Of Using The Mop: Self Squeeze Mop: This self-wringing twist mop uses a ratchet in the handle to twist and wring water out of the mop head. Wet mops for floor cleaning with wringer, make your hands will never touch the water. If you are floor cleaning with a mop and do not want to touch dirty water, Joybos® twist mops will be your best choice.
Microfiber Twist Mop: Eyliden microfiber twist mop possesses super-strong adsorptive force that can catch dust, hair, and dirt tightly, make floor cleaning more easy and simple; Excellent water absorption, when you clean the floor, it easily absorbs the moisture on the floor.
Widely Used Mop: Joybos® twist mop, great for cleaning bamboo floors, hardwood floors, tile floors, laminate floors, and other all kinds of floors, very safe and easier for cleaning your floor. When you encounter stubborn elements in the process of cleaning the floor, scrubbing pad on mop head top help remove stubborn stains on floors.
Easy to Install, Storage & Save Money: The mop can be assembled easily in just a few simple steps(Includes detailed installation instructions). The wringer mop features a specially-designed twist-off microfiber mop head for easy removal, you can quick mop head replacement. 1pcs EXTRA MOP HEAD INCLUDED The top of the handle is designed with a hook hole, after using the wring mop, you can easily hang it up without taking up much space.