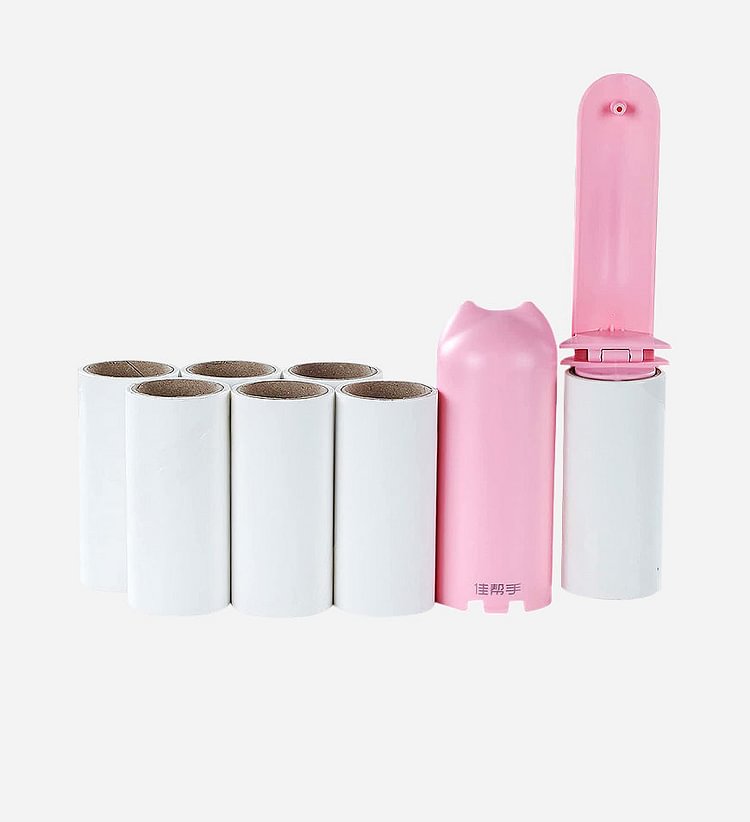 The Pink/blue stuff .The lint roller is in the shape of a foldable squirrel, which is easy to tear and store. It can be placed in a drawer and used at any time, or it can be placed in the car to clean the seats.
Mega Value Set 420 Sheets/6 Refills/1 Upgraded Handles. The sticky roller includes a lint roller with a cleaning brush and seven additional refills, using spiral cut easy-to-peel paper, and a total of 420 sheets.
Extra Sticky Lint Rollers for Variety of surfaces. Besides pet hair removal, our sticky roller is excellent for picking up dust, dirt, and lint with ease leaving your area such as clothes, furniture, car sleek and clean. Very effective on all surfaces,clothes,furniture,sofas,carpets,sheets,curtains,hardwood floors,cars.
Multifunctional Lint Roller. It is used to clean any debris or dirt in the space that other vacuum cleaners cannot reach. It can effectively clean up pet hair and dust on furniture, bed sheets and curtains, and keep the home clean and hygienic.
Small Size Easy to Carry JOYBOS Lint rollers with portable size and lightweight body, it is an artifact that is very convenient to take out. You can also put it in an office or a car. The lint roller refills size is 5.7*2.6 inches.