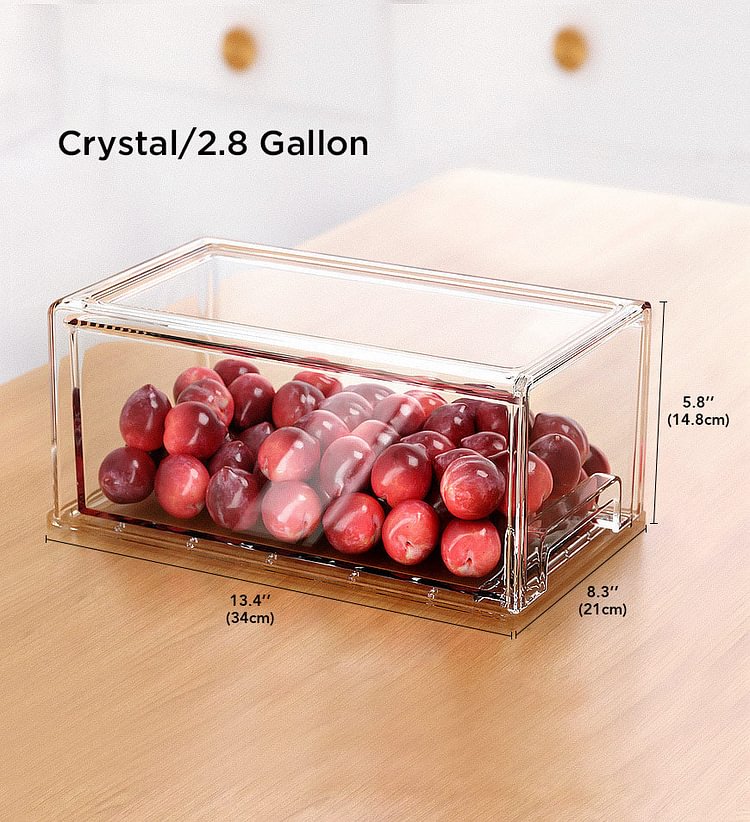 Keep Organized and Stay Fresh: The refrigerator drawer organizer is perfect for organizing condiments, vegetables, meats, deli, cheeses, snack and other food in the fridge. Keep the refrigerator in order and keep all food fresh.
Healthy Material: Our fridge organizer drawer is made of food grade PET material that are harmless to the human body, no color, no smell, strong and durable, Strong bearing capacity,High transparency makes it easy to find the products you need.
Sturdy and Durable: Made of thickened material with excellent low-temperature resistance, suitable for long-term use in the refrigerator.
Stackable Design: Stackable produce containers for fridge help you maximize space and keep items organized and easy to find. Immutability, comfortable hand feeling, smooth edges, safe to use, 100% safe storage of food.
Space Saver: The refrigerator drawers with pull rod design makes full use of the space under the refrigerator glass plate. We created these refrigerator accessories, so you can enjoy a perfectly organized refrigerator. Our refrigerator drawer organizer can maximize your refrigerator space.