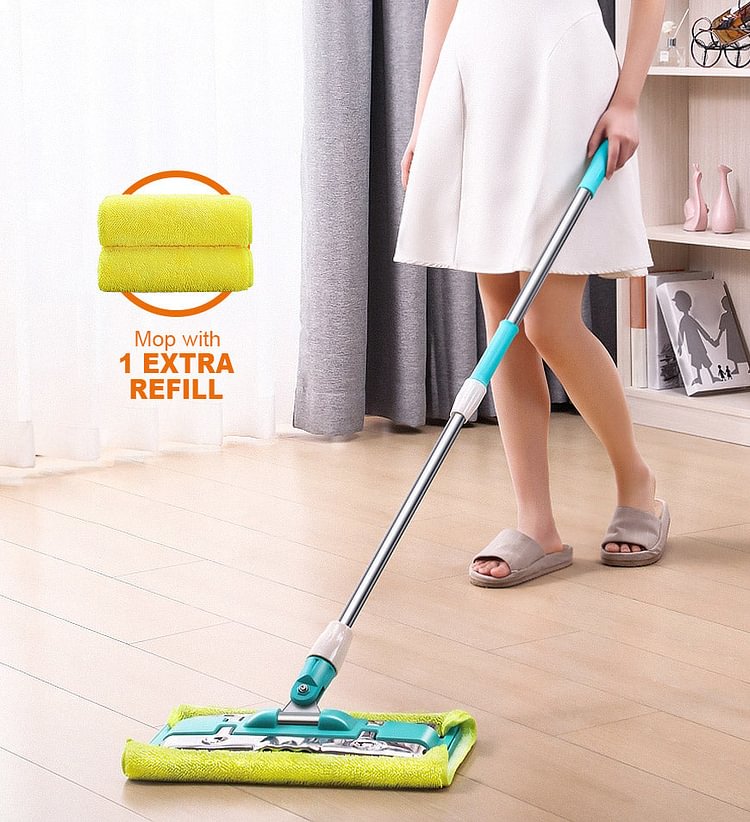 WHY:Are the cleaning products in your home "healthy"? In order to keep your home environment healthy, cleaning experts recommend that household cleaning tools should be replaced once 2~3 months. To thanks our customers, Joybos has launched the "Free mop refill lifetime program"

WHO:only who have purchased any mop from our site
WHEN:from the second month after your order
HOW:
Lifetime free mop refill is offered to the customers only who have purchased any mop from our store and from the next month of your order. You can contact our customer service for consultation at

[email protected]

Free shipping is not available for the mop refill, but we offered Worldwide FREE STANDARD SHIPPING on orders over USD $79.
Get one piece once a month and each order is limited to one piece, If the order quantity exceeds one piece, we will be delivered one.
DURABLE CONSTRUCTION: Built with durable plastic and sturdy stainless steel handle, applies to all kinds of floor such as hardwood, tile, marble, laminate, vinyl, make the boring chore of cleaning your floors easy and effortless.
CONVENIENT STEER: Features 360 degree maneuverable swivel head that allows you to mop around the stairs, furniture, and table legs flexibly. 12.6" x 7" wide surface mop pad with improved fabric clip-on design covers more area while cleaning, make cleaning floor fast and efficient. It's also suitable for commercial and industrial applications.
DOUBLE LOCK TELESCOPIC SYSTEM: Stainless steel adjustable handle can be extended and locked to any available position, which offers a comfortable pickup and holds for different people, make cleaning the floor without having to bend down. A heavy-duty stainless steel handle with a double lock system is designed to hold the desired position firmly in its place, so you don't have to worry the pole will slide down while mopping.
Dimensions: Mop Head:  12.6 x 7.09''/32 x 18 cm  Adjustable Handle: 35.43-51.97''/90-132cm
Design Details
①.Inner Steel Outer Plastic Joint
②.Non-Slip Strong Grip Design
③.Stainless Steel Clip Tighter
④.All-Rubber Edging Resistant To Bumps
Installation Instructions
①.Insert The Mop Stick Down
②.The Pole Rotates In Direction The Arrow
③.Select The Use Surface The Mop & Place The Panel In The Middle The Mop
④.Gently Uncover One Side The Clip By Hand
⑤.First Fix One Side The Mop For the Same Reason, Fix The Other Side
⑥.Installation Complete