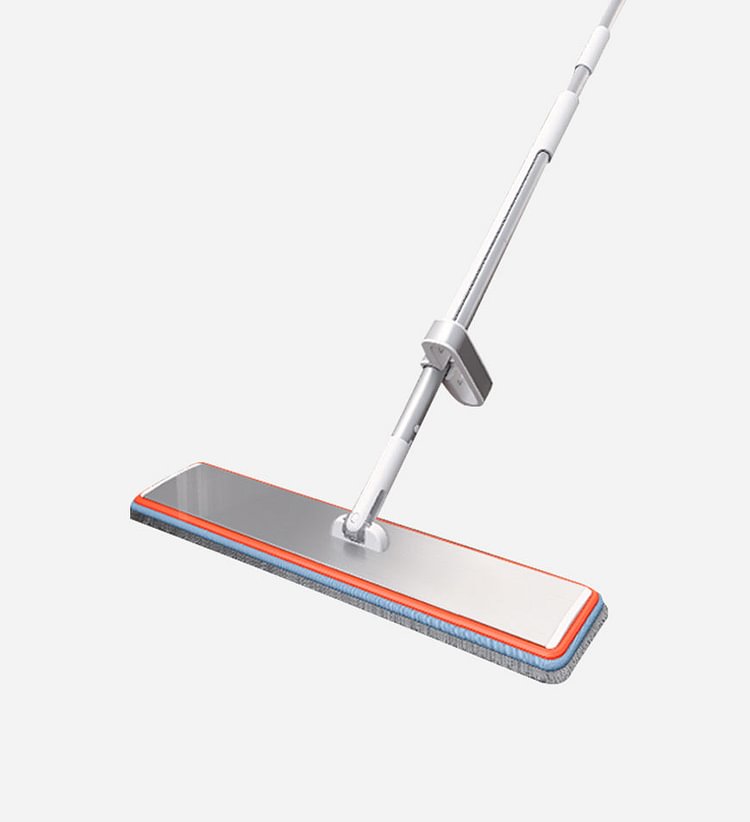 Easy squeezing water or dirt: By simply push and pull the bar up and down 3-5 times, wring the water and dirt quickly and easily.
Reusable cloth pad: The mop pad easily assemble on, just clasping the padded cap on the plate teeth then stick the whole pad on the plate. each pad is reusable and durable that can be machine washed many many times, so this mean also saves your money with this function mop.
Deep cleaning: The thin plat can move the dirt not only on the general area,but also can reach under sofa, furniture and more narrow space.also with 360 rotate mop head freely in all direction to move the dust.
Easy collection: The dust mop wringer side can be its foot for standing or hanging on the wall with the soft hanger.
Easy assemble: In the original packing, the first mop pad already sticks on, just Install the poles in sequence, screw tight. Next time to change the pad, just take the dirty pad off (this one needs cleaning and drying for next time suing) change the new one on. Recycling using becoming economical and environmentally friendly.
Weight: 0.48kg