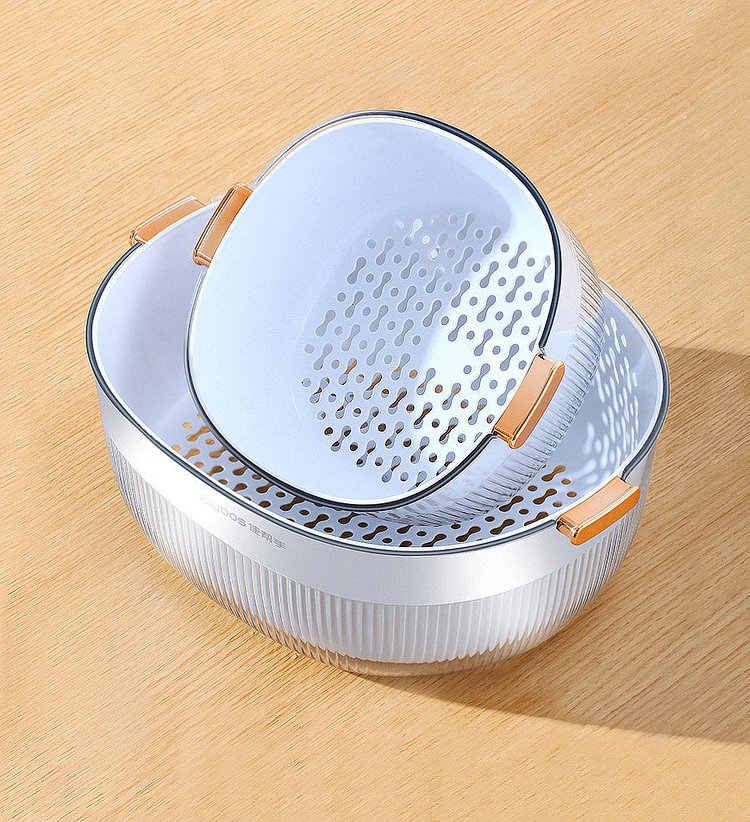 A STRONG BASE: Helps them stay stable on any countertop, also protect the bowl; elongated holes draw water away from food, speeding up the straining process; detachable bowl and colander makes it convenient for different uses.
THE FEATURES SMALL HOLES ON BOTTOM: For fast draining. With the measurements on the side of the large bowl, convenient for pouring, cooking and baking. Non-slip base stabilizes bowl while mixing and ergonomic non-slip handles for comfortable grip.

FOOD-GRADE PLASTIC: Safe guarantee.,More thicker and stronger than other same product online. One time can wash large amounts fruits and vegetables. Easy to clean.

SCOPE OF APPLICATION: Works for draining most foods like spaghetti, pasta, potatoes, broccoli, green beans, carrots, spinach and other veggies. User these strainers to rinse your salad leafs, fruits and fresh vegetables.

MULTI FUNCTIONAL 2 IN 1 SET: Includes colander with holes for straining & bowl for retaining liquids and water. Much more convenient than single bowl or colander. Ergonomic, space-saving design.