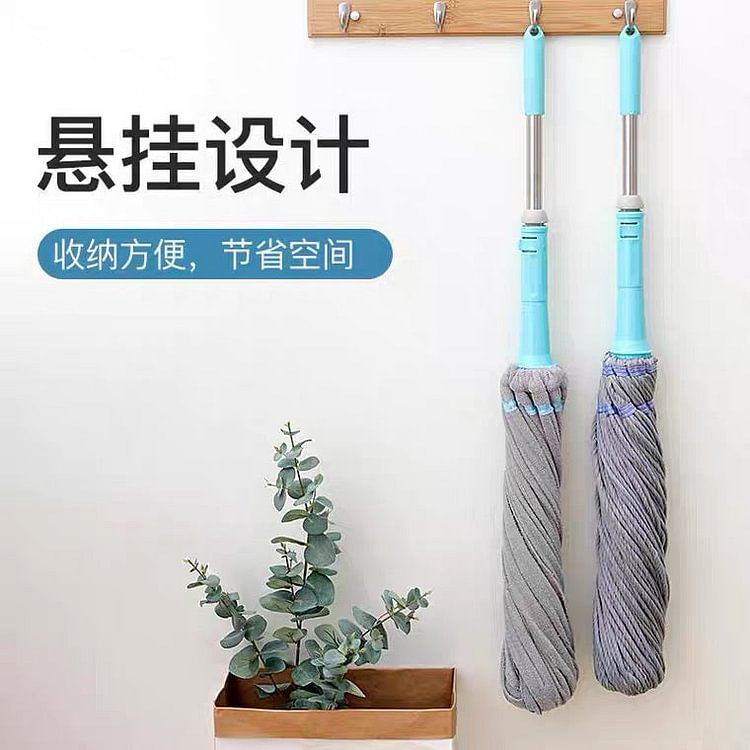 Don't washed by hand:Rotating lock core design, you just need to easily twist and dry immediately. It is the best choice for saving time and energy,It is very suitable to use for home leisure crowd,the characteristic is simple and convenient.
Excellent water absorption effect:The mop is made of fiber, and its water absorption capacity is much better than that of other mop products in the market.The head of the mop is woven rope, and there will be no fiber falling off.
Could be suspended : The mop can be placed by hanging. You can hang it on the wall or in the corner. This way can save a lot of space. The mop head is much larger than other similar products, so it has great cleaning ability.
Diverse functions:This mop can be used to clean a variety of floor stains, as well as floors of different materials, such as wood floor, ceramic tile floor, bamboo and wood floor, etc. At the same time, the handle adopts anti-skid design, which is not easy to fall off during cleaning.