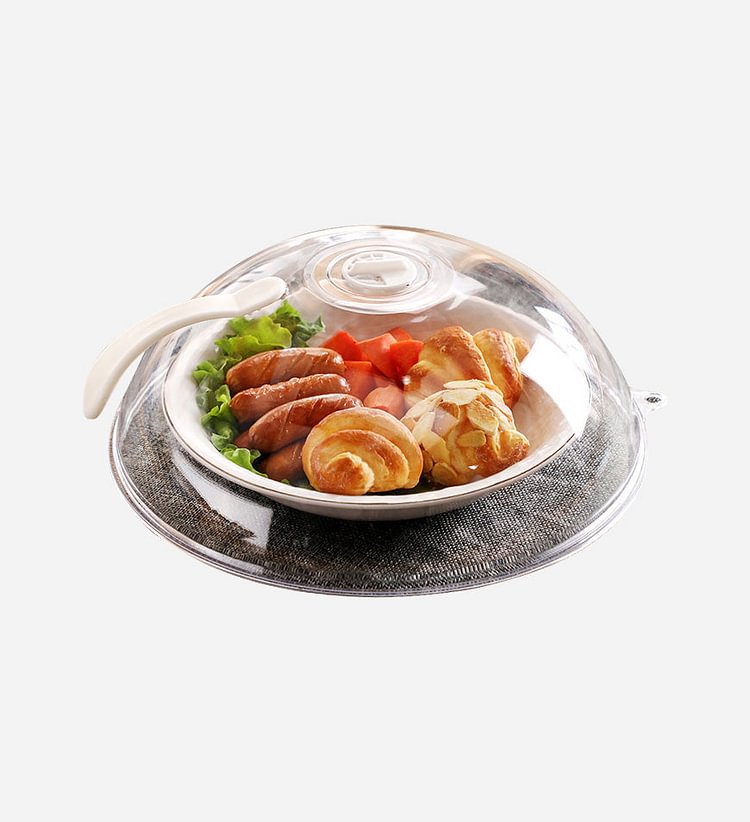 The microwave splatter cover is suitable for microwave oven oil-proof, cover cooked food and leftovers; vegetable, fruit keep fresh and storage.
Safe Material: This microwave food cover is made of food-grade PP material with BPA free. Withstands temperatures from -104℉ to 215℉.
Special Design: This microwave splatter cover comes with steam vents, so It's easy to release steam efficiently, allows the food to be heated evenly, prevents food from cracking or oil splashing during microwave heating. 
Keep Microwave Clean: This well quality microwave cover protects the walls of your microwave oven from food splatter while you heat your favorite meal or snack. microwave food cover splatter is a good helper for your cooking food.
Suitable Size:  This microwave splatter cover of size 11 inches fits most plates, bowls, and platters, keeps your microwave clean from food splatter, saves more time to clean the microwave. 
Notice:  PLEASE DON'T use it in baking mode! PLEASE DON'T use in the microwave for more than 9 minutes! PLEASE DON'T use more than 200℉ in your microwave.
Size : diameter 28cm x high 9cm/ 
diameter 9in x high 3.5inch
Material: PC