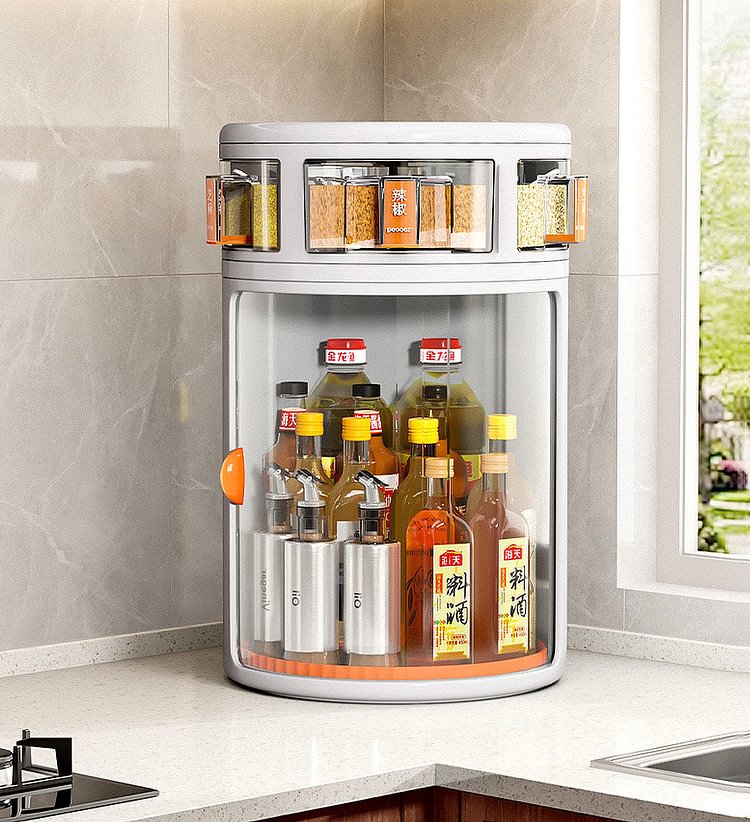 Compact Spice Storage: You've had it with stuffing too many spice bottles into small cabinets and searching for garlic every time you cook. Make your life easier with this spice organizer for cabinet or counter that's two-tiered (saves space) and spins (less searching).
Rotation 360°: 2 tier turntable spice rack organizer can rotate smoothly and freely in 360°s which means that you can get the items you need easily even when stored on upper shelves
High capacity Seasoning Spice Storage: Suitable for storing condiments, spices, jars, kitchen supplies.
Food Grade Safe Material: The container is made of high quality eco-friendly material PP. The durable high-quality box is both scratch and corrosion resistant, and has no odor. They are also made of transparent material to let people know what is stored in different containers
Sturdy Storage Box: Made of durable PP, the craftsmanship is sturdy and perfect.
Dust-proof and Moisture-proof: Storage witSh good sealing can ensure that the seasoning is always kept in a hygienic and dry state.