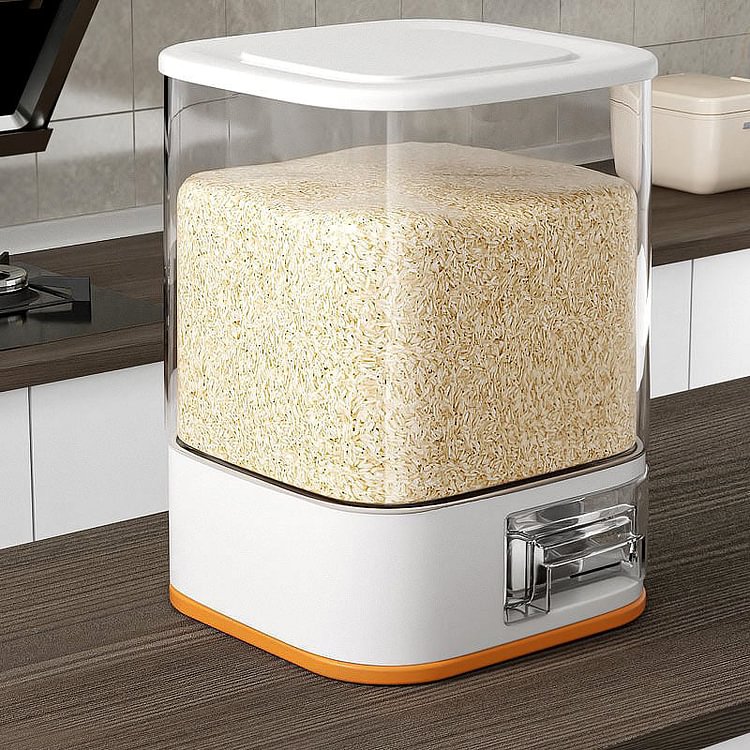 Transparent and visible product design: clear grain, clear storage, convenient and timely addition. 

This storage box with measuring cup has a good seal to block the moisture in the air, to ensure the drying of the particles, and the grain is guaranteed to be freshed.

           
Large Capacity:

 capable of holding ten kilograms of rice, enabling centralized storage of food.

Safe & High-Quality: This cereal dispenser made of high-quality food grade environmentally friendly PP&PET material. No pollution,high permeability,you dont need to worry about the safety of the material. Everyone who loves healthy life deserves it.  
Measurable Container: The rice taking box with scale allows you to accurately measure the required amount, which is simple and fast.