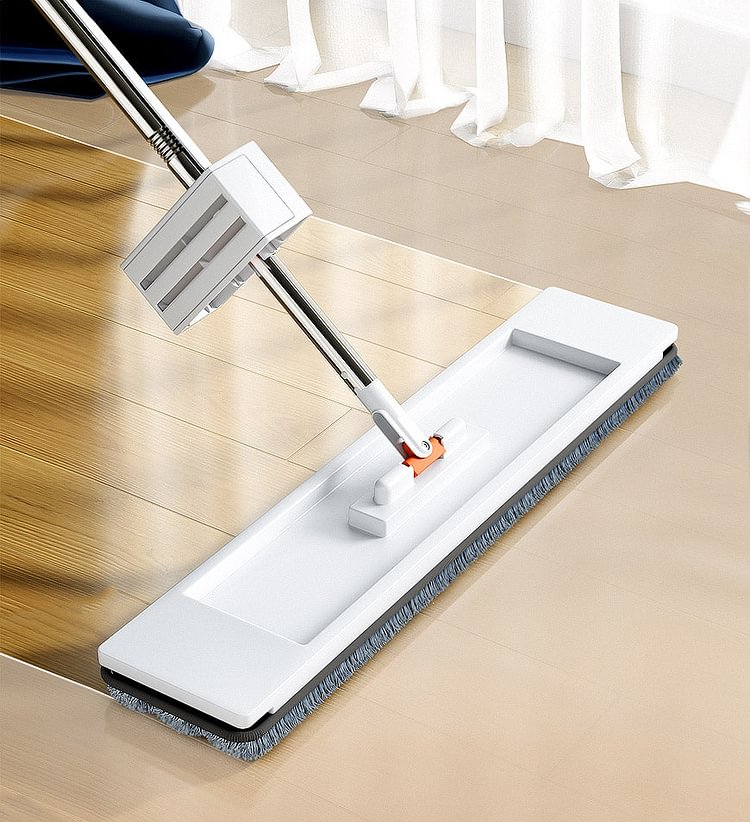 Great cleaning ability: The mop pad is made of microfiber, which has good cleaning ability and good water absorption, perfect for home and commercial use. When cleaning, just put it under the tap and clean it by hand, and it will dry soon.
Suitable for all kinds of floors: Mops are suitable for all wood and floor material types, tile, stone, and hardwood, etc. And it can protect your floor without scratches.
360°rotatable head: The 360°rotatable head is able to pivot and turn to clean hard-to-reach surfaces just as easily as open floors. The lazy mop angles easily to reach underneath furniture, behind the toilet, and into nooks and crannies.
Intimate design: This flat mop adopts a soft sponge grip, and the 128cm long pole is made of a thickened stainless steel pole, which is durable and sturdy. Plus, the mop-head springs back automatically, so you don't need to make your hands dirty.
Double scraper design: The double scraper can quickly squeeze water, and can also scrape the hair, which is very practical.
Material: PP+Stainless steel
Product weight: 0.5kg
Size: Pole: 128cm/50.4inch
Packing included: 1*mop; 2* refills