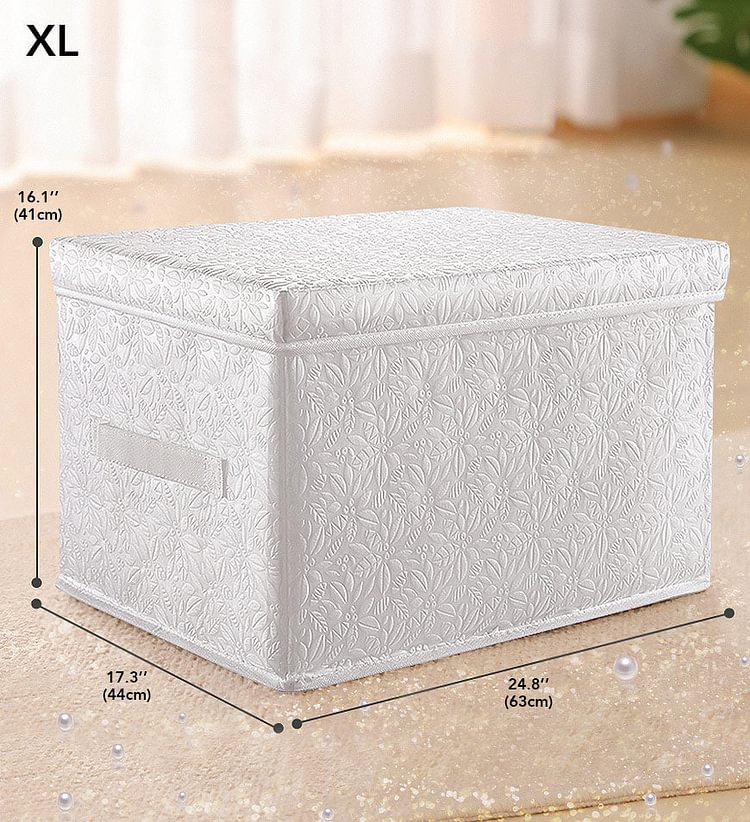 Space Saving:Sturdy side design makes these bins collapsible which will take full advantage of your closet shelf, and also can be folded flat to save space when not in use.
Reinforced Handle:The reinforced handles helps you easily lift or moving the closet organizers to stack up and set them in your wardrobe, basement, attic, drawers, under bed.folds flat for storage when not in use.

Large Capacity:It is spacious for your comforters, blankets, pillows, plush toys, jackets or other clothes.

Multiple Uses:Storage box can be placed in your home storage bed, closet,locker. It maximizes your storage space.the size is ideal to store and protect seasonal items, clothing , bed , Blankets, pillow and household items.

Easy to Clean:You can place this cabinet organizer anywhere in the room without worrying about dust or humidity damaging them. When the contents inside are safe, dry and firm, you can wipe the outside with a cloth to easily clean them.