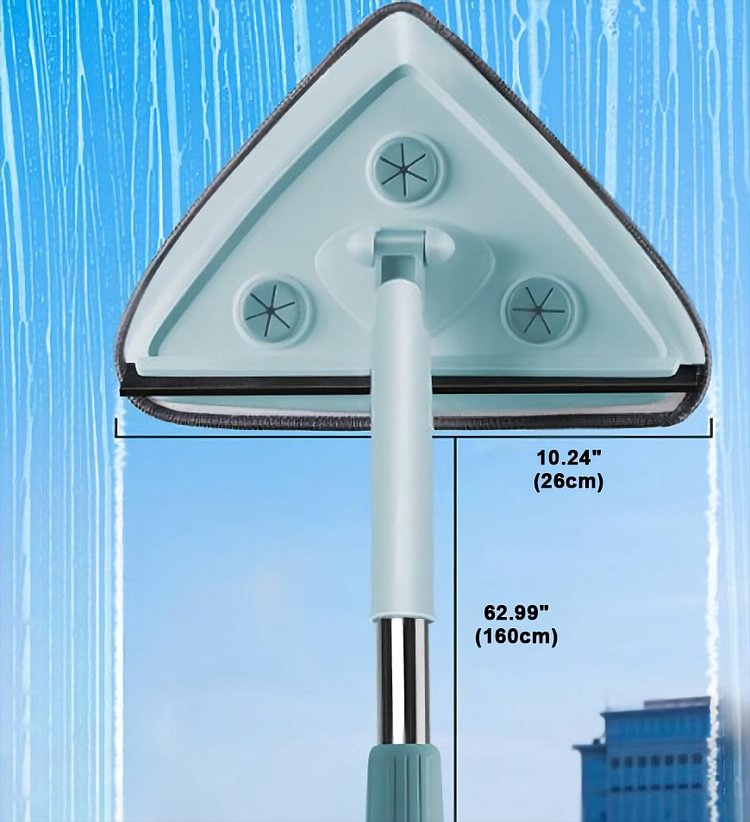 Multifunctional Triangular Mop: This cleaning mop can be used to clean glass, ground, wall, gap, corner, car, it is easy to clean, durable! It comes with 2 different clothes and scraping strips, the cloths are the fiber cloth and chenille cloth respectively, the scraping strip can be removed and washed at will. The 45cm/17.72in(about) stainless steel pole can be lengthened, no matter how high it is,we are not afraid that it will not be wiped.
Flexible 360° Rotation: The mop features 360°rotation and 180° joint practical design, it can be used for cleaning without leaving dead corners, this mop is great for coffee table, sofa, and bed, wall dead corners, stairs, etc.
Wet and Dry Mop: This mop provides a larger cleaning area. Chenille cloth + fiber cloth features strong water absorption and can clean dust easily. It is time-saving and effort-saving when used for window cleaning.
Simple Operation: The long pole is perfect for high places. The extended pole is designed for one-handed operation. It is easy and effortless, which is perfect for the elderly and children.
Efficient Cleaning: This mop features efficient cleaning, which can be used to clean dust and hair. Our mop is perfect for oil stains and dirt, so it can be used for cleaning kitchen and shoes.
D