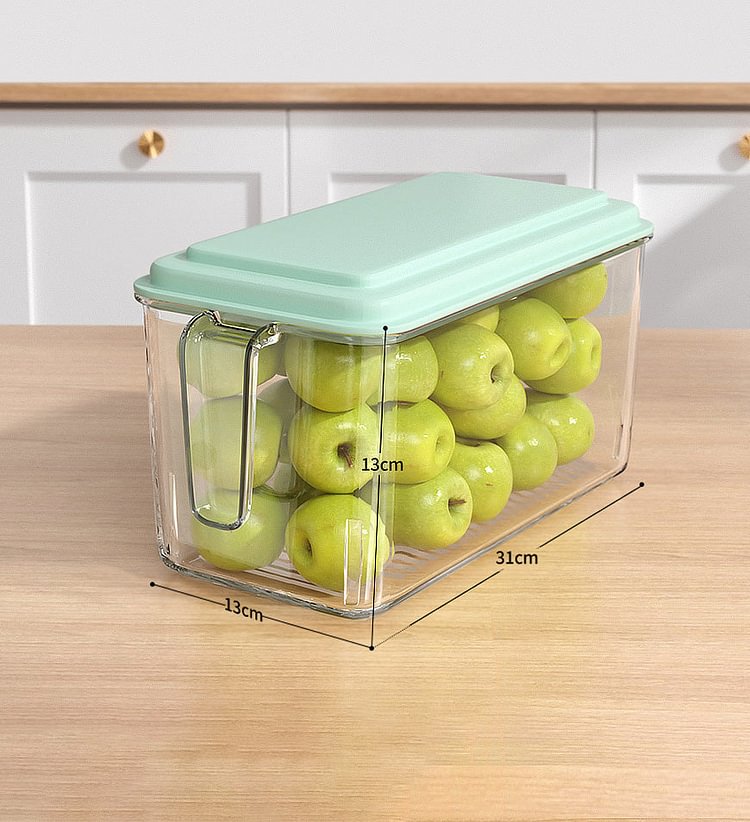 Sturdy & Durable: Made of thickened material with excellent low-temperature resistance, suitable for long-term use in the refrigerator,non-toxic and odorless. High transparency makes it easy to find the products you need.
Food Storage Containers: The kit includes different size refrigerator organizers, which can easily hold a large number of goods. Choose different sizes of fridge organizers for different ingredients to keep your fridge neat.
Stackable & Double Buckles Design: Stackable produce containers for fridge help you maximize space and keep items organized and easy to find. The storage box can be superimposed with upper and lower double buckles to ensure that the 45° tilt will not fall。
Widly Used: The storage box comes with a lid to prevent your food from being contaminated. Suitable for storing fruits, vegetables, canned food, cheese, meat, dry goods. Suitable for refrigerators, freezers, cabinets.
PLEASE NOTICE: Range of temperature -20°C~80°C. Not for microwave, oven or dishwasher (Clean with mild soap and water).