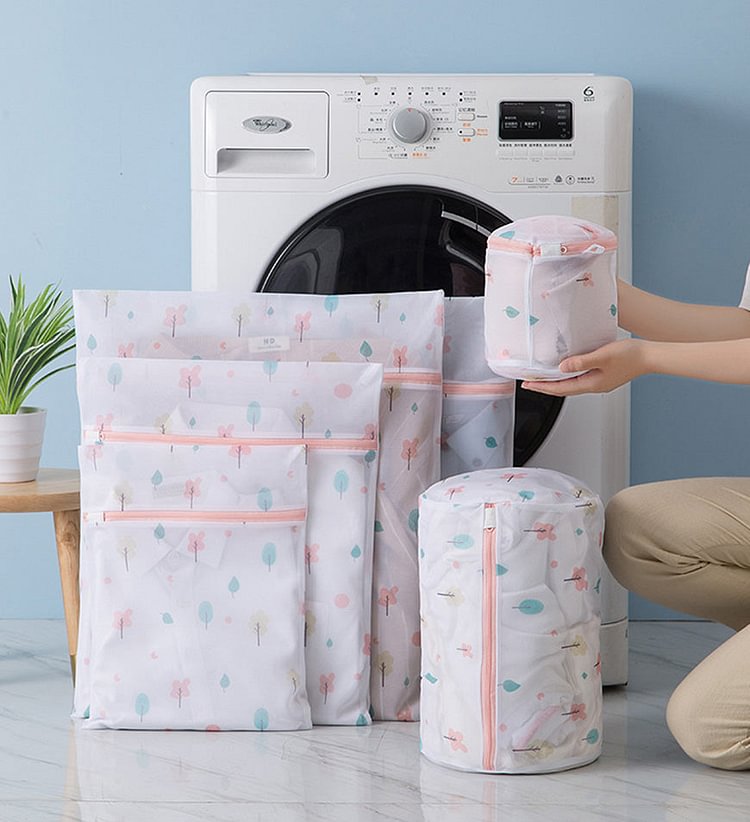 The premium, silky mesh laundry bags protecting your finest garments. Smooth zipper, durable material, never open during washing, say goodbye to entanglement.it can also be used as storage bags.
Durable and breathable polyester fiber material, healthy and clean. These Lingerie Bags for Laundry perform perfectly every time protecting your delicates and keeping them like new. Use in the Dryer too.
Delicates laundry bags keep colors separate and safe.
See-through mesh makes it easy for you to find your belongings and keep them from getting lost.
Mesh Laundry Bags, has different sizes you can choose from.it use for Laundry, Blouse, Hosiery, Stocking, Underwear, Bra and Lingerie, Travel Laundry bags.
Material: Polyester