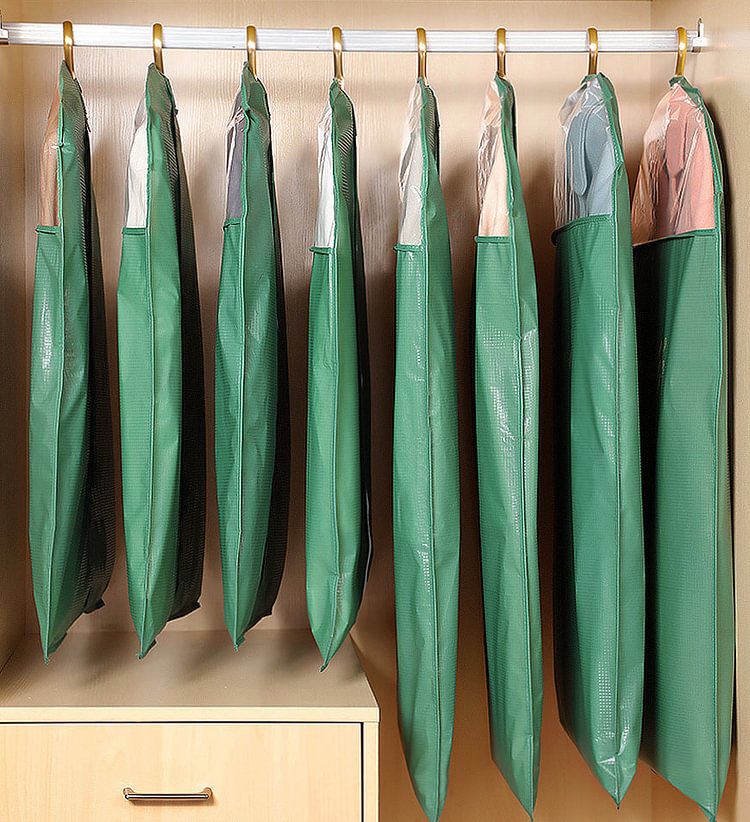 High Quality Material:Dustproof and water-resistant garment bags protect your delicate clothes against dampness, dust, hair, keep your clothes away from the pleats.
Reusable Garment Cover:the clothing covers are transparent, you can find your cloth easily and quickly without opening the suit bag,If you don't need to use them, just fold the bags into small size and store, save lots of space,It can also be washed to reuse.

Safe and Odorless:The garment storage bag will not release harmful substances such as formaldehyde, and there will be no peculiar smell. Ensure that the stored clothes are intact.

Suitable for kinds of clothes:garment covers are suitable for storing suits, jackets, sweaters, shirts, tops, jeans, blouses, formal wear, casual pants, sports jackets, seasonal clothes and so on, and keeps your closet tidy.