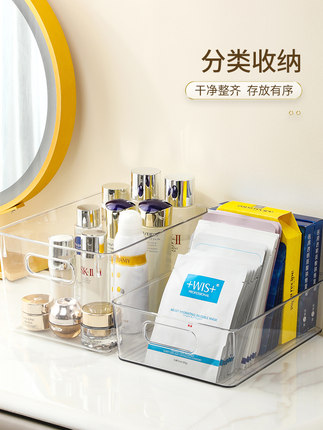 They are very practical food storage containers with unique design, help you to achieve maximize space using.
Safety and Health: The fresh-keeping box is made of shatterproof plastic without BPA, which is safer and healthier. BPA-free materials crisper is the best option for food storage. Don't clean the pantry bins with hot boiling water. This refrigerator bins do not resistant high temperatures.
High Capacity and Clear View: This box with a larger capacity can better meet the storage needs. The inside of the container is smooth, and the thickened material is more durable. These fridge storage bins are clear, you can easily view and access all the items in your refrigerator or pantry.
Stackable Design: Each organizer bin can be stacked or side by side to create storage solution for your home. It can help you maximize the storage space in refrigerators, freezers, cabinets, shelves, or drawers. And this size is fit for fruits, vegetables, yogurts, canned goods, food packets, cheese, meat, also good for storing dry goods in the pantry.
Portable Handle: Easy grip handles make these refrigerator organization containers portable. The handles make it easy and convenient to pull these off the shelf, out of the cabinet or closet - especially when they are up high.