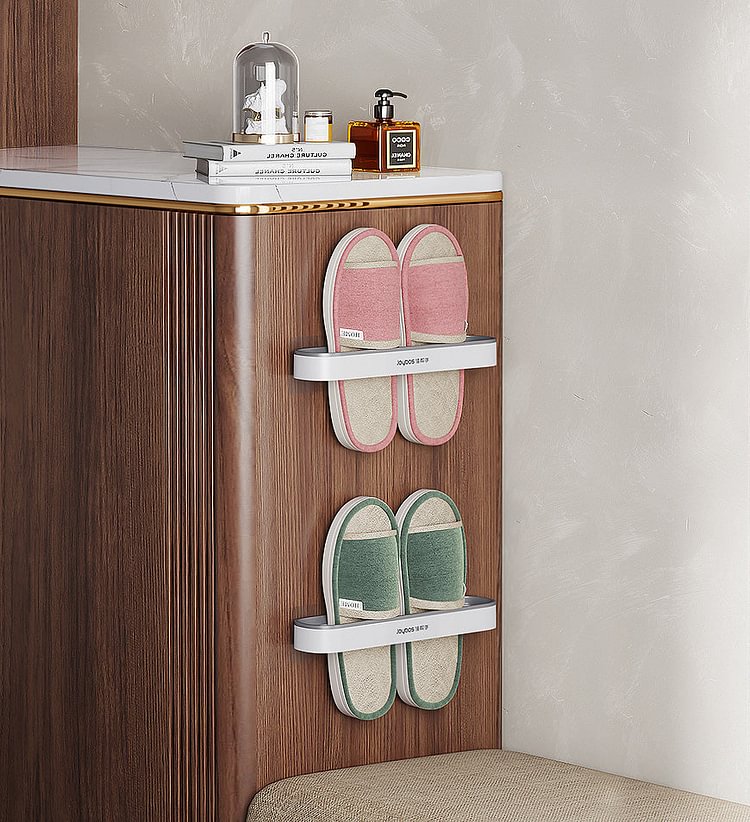 Make full use of vertical space: family size slippers are stored neatly.
 Suitable for small space: only 6.5cm thick, no fear of gap, and the length is divided into two specifications: 26cm and 45cm.
Multiscene storage, more practical: it can be used as a pot cover frame; It can be used as a towel rack.
Quick-drying of wet Slippers: ventilation, drainage, and moisture-proof.
No punching and environmental protection pasting.