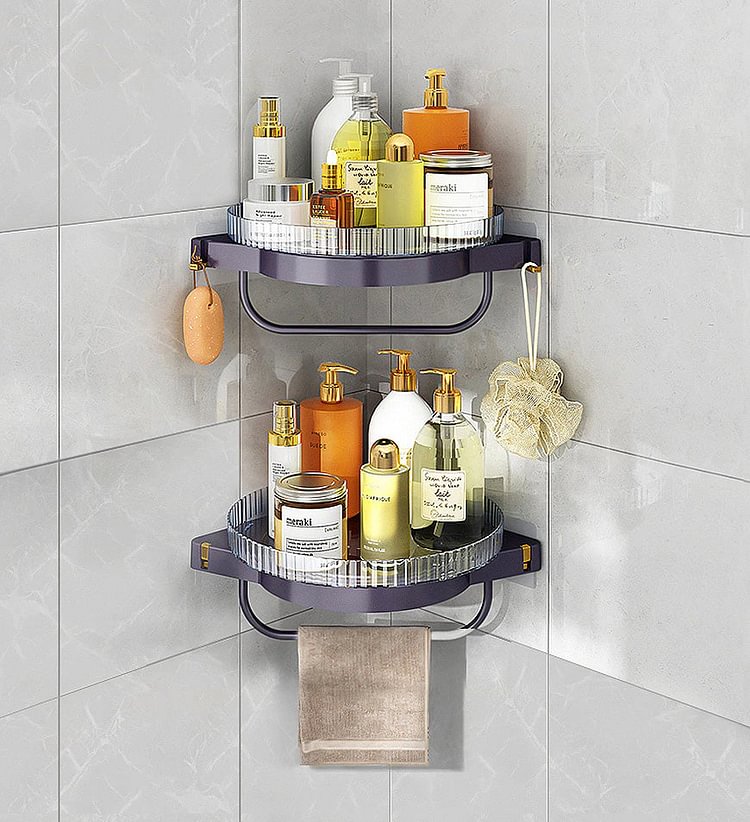 Great Shower Organizer Set: This wall mount shower caddy can help you organize your bathroom necessities well. It is suitable for bathrooms, kitchens, rv, living rooms, and bedrooms, with 2 adjustable hooks to make your family space used to the extreme. The large storage capacity allows you to store more items, and the fence prevents items from falling.
High-Quality Material: Rotating shower caddy Our shower shelves are made of high-quality PVC, rustproof and durable.
Powerful Adhesive Tape: The upgraded version of the powerful adhesive tape provides you with stronger stability and is invisible. It can be installed without drilling. It won't fall from your wall, you don't have to worry about the loss caused by the shower organizer falling after installation.
360-degree rotation: With stainless steel ball bearings in the bottom tray, the turntable can easily rotate 360°, Ideal for the bathroom to organize shampoo, conditioner, etc. The high outer wall prevents items from sliding around when spinning.
Material:ABS+High Impact Polystyrene
Note: After installation, please stand for 24 hours before using.
Package Includes:
2 layers: 2 shower caddies with 4 hooks, 4 x powerful adhesive tape.
3 layers: 3 shower caddies with 6 hooks, 6 x powerful adhesive tape.
Deminsion:25*6*25cm(9.5*9.5*2.4inch)