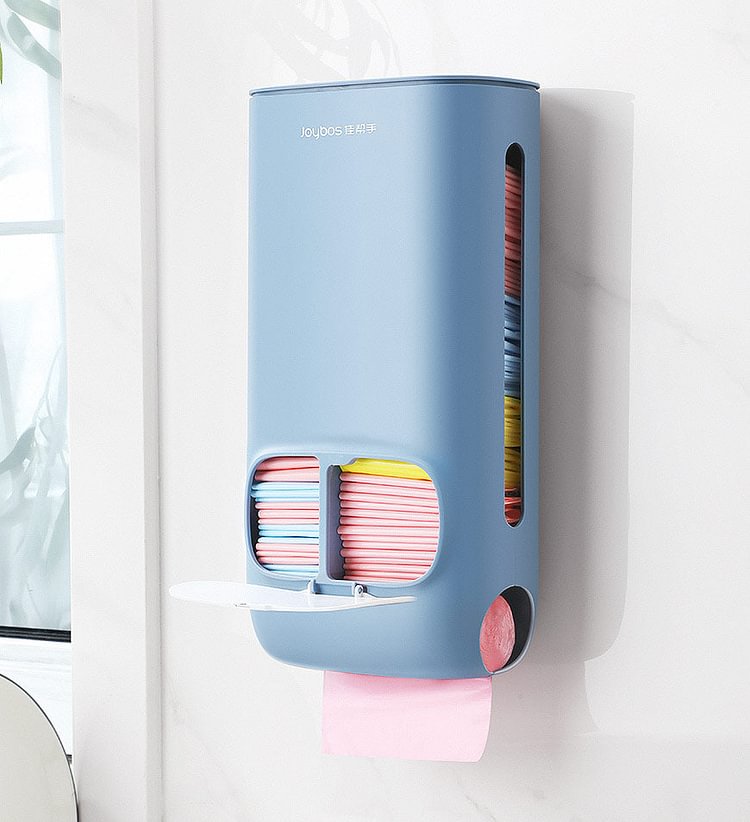 【Bag Holder for Plastic Bags】the grocery bag holder is compact in design and does not take up space. Plastic trash bag dispenser is very suitable for kitchens, bathrooms, refrigerators, cabinets, offices and other places, your cabinet or desktop will be neater.The garbage bags organizer is perfect for kitchen,bathroom,cabinet and other places.
【Garbage Bag Organizer with Lid】The top cover design of the wall mount plastic bag dispenser is more convenient to use, can quickly put in and take out the bag, saving time, and the visual window can check the number of remaining garbage bags in time. In addition, the lid can prevent dust from falling into the box, and the top can also be used to place small objects such as mobile phones, aromatherapy, etc.

【High Quality Material】This plastic bag holders for grocery bags is made of durable high quality ABS material, which is healthy, safe, durable and tasteless. This is a new creative home office, wall-mounted convenient trash bag storage holder, it can save space in your kitchen or closet, and bring you a more convenient and faster experience.(Note: garbage bags are not included)

【Hanging Plastic Bag Holder】The small garbage bag holder is easy to install, no need to perforate, and the installation can be completed as following steps. 1. Wipe the wall with a towel. 2. Tear off the protective film. 3. Paste on the wall and vent the air. 4. Hang up the box and the installation is complete. The wall stickers are highly sticky and will not damage the wall.