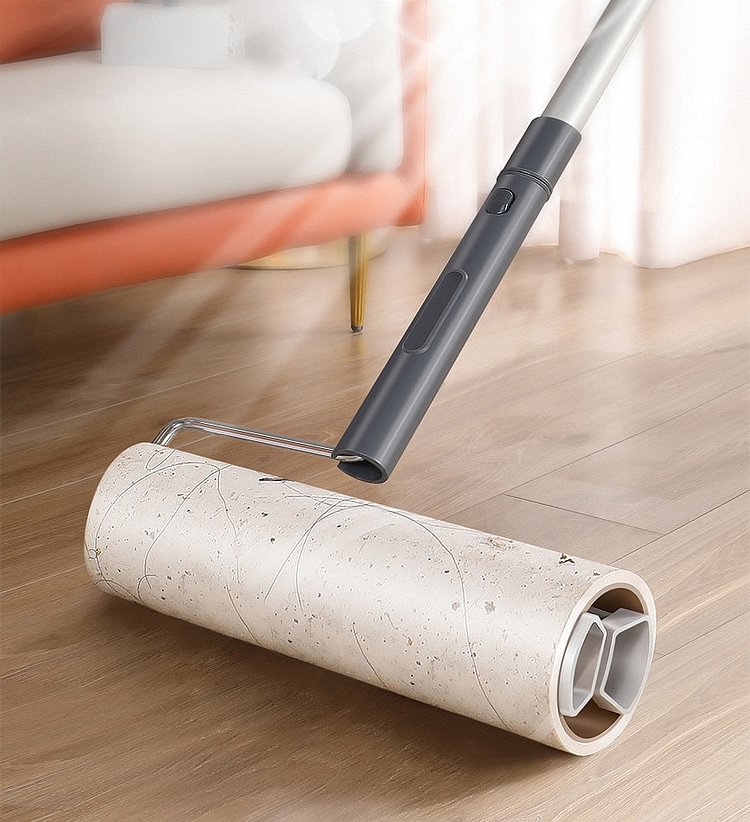 LONG ROLLER: The long height ensures that you can easily reach all hard-to-reach floor angles and the staircases.
EASY TO MANEUVER: Allows you to pick-up hair and debris without needing to bend over or getting down on the floor.

EXTENDABLE HANDLE: Roller features an adjustable extendable handle with a height range of 10-51 inches; the extendable pole also comes off for hand-held use.

CLEANING HELPER: Quick, light and effective solution for removing pet hair and lint from furniture, rugs, carpet and cars.