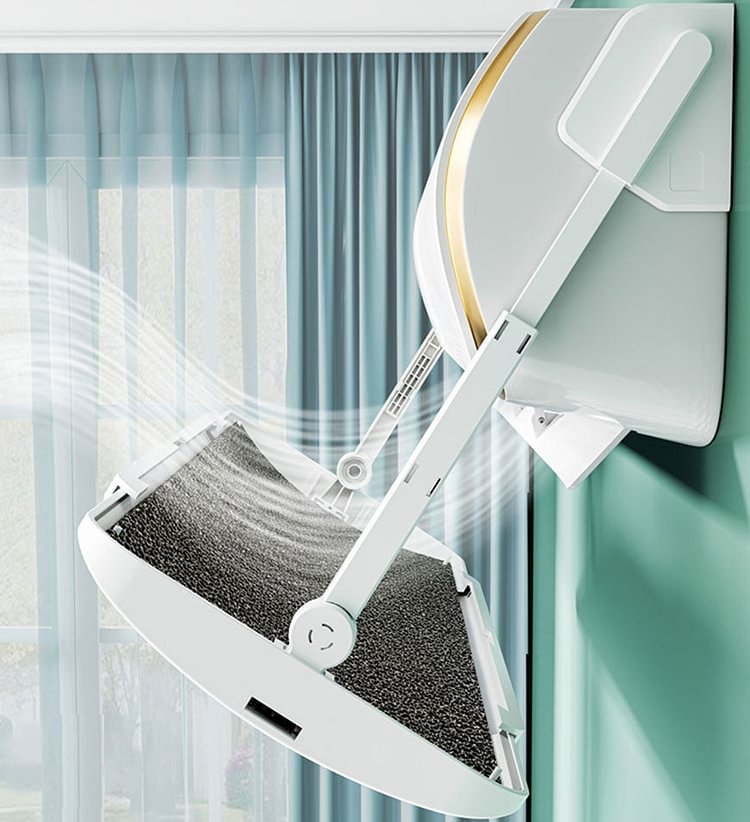 Purifying Air:Effectively filtering of dust and allergic particles,Clear indoors smelly smell, like cigarette smoke etc,Reduce the bacteria in the air blowing out of air conditioner.
MULTI-ANGLE ADJUSTABLE:The different angles of the baffle can be ajusted at will according to your needs. It can be used in winter and summer, guides the wind downward in winter, and guides the wind upward in summer. Enjoy the coolness in summer and the warmth in winter.
EASY INSTALLATION:No special tools required! After cleaning the surface, put the adapter with double-sided tape on the air conditioner, and install the air conditioner deflector (wing) to the adapter. In less than 5 minutes, you can install it easily! 

LENGTH ADJUSTABLE:According to your needs, the length can be adjusted between 29 inches (74 cm) and 40 inches (103 cm).Fit all types of air conditioners.

SAVE ENERY:The deflector helps guide the air to the most beneficial areas for the family. The baffle can help keep more air-conditioned air being guided to get the most benefit and allow you to save energy. It is suitable for cooling and heating all year round.

SAFE ABS MATERIAL:The baffleis made of ABS material, which is odorless and can be used safely. protect the health of the elderly, babies and pregnant women. It's suitable for home, office, meeting room and public area.