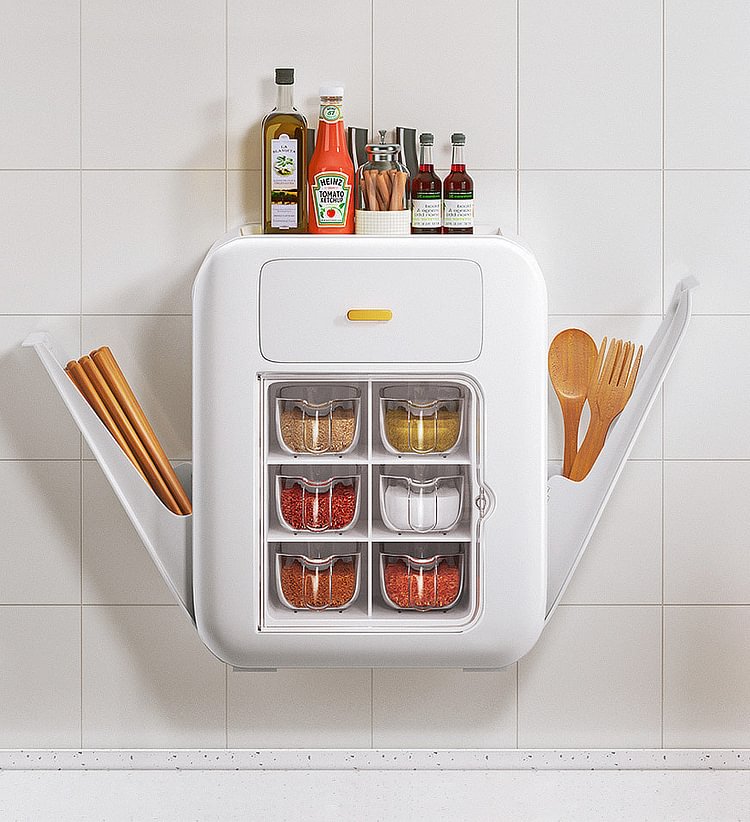 Invisible box for holding tableware on both sides: Retractable storage container can expand storage space and store more kitchen utensils. Making tools tidier.
Most containers for condiments: One condiment is one compartment, which can hold more kinds of condiments and accommodate a variety of items.
Allows the bottle to be placed freely, sealed drawer box: The airtight design can safely store all kinds of ingredients, making it less susceptible to moisture, and achieving the effect of longer storage time.
Countertop Waterproof Design: The inner material can filter moisture, and the bottom of the storage box can be waterproof, keeping the kitchen utensils dry.
Product Dimension: 10.6* 5.2*12.6inch /27*13*32cm
Weight: 1.8kg