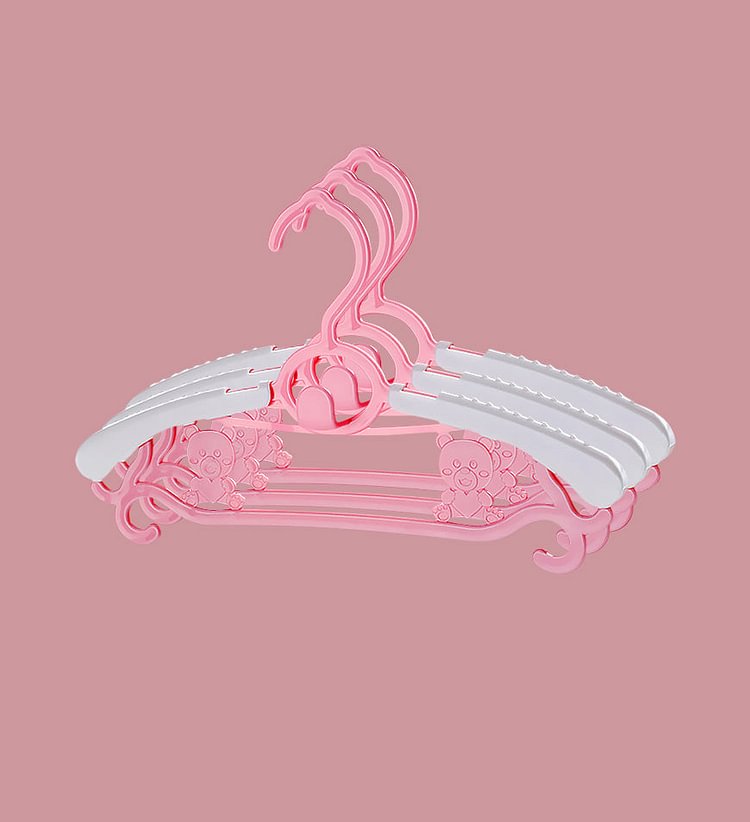 Baby Clothes Hangers : Includes 10 Pack kids hangers for closet, children coat hangers in 3 colors and the load capacity supports up to 5kg.
Stackable Bear Hangers : Toddler hangers for clothes, the stackable hook makes you to hang a jacket with the matching pants, ties or hats together. The small side hooks can be used for strappy tops, skirts, etc.
Adjustable Infant Hangers : Hangers for newborn clothes can be moved from 28 cm to 36 cm. We not necessary to buy hangers of different sizes.
Non-slip Colourful Hangers : Children clothes hangers with non-slip notches on the shoulder pads to prevent the clothes from slipping.Anti-crease - The shoulders of adjustable kids clothes hangers will not wrinkle and warp when hanging because of widened design on both sides.
Material: Polypropylene, Plastic
Dimension: 11.2-6.3'' /28.5-16cm                    
Unfold:13.4-6.3''/ 
34-16cm