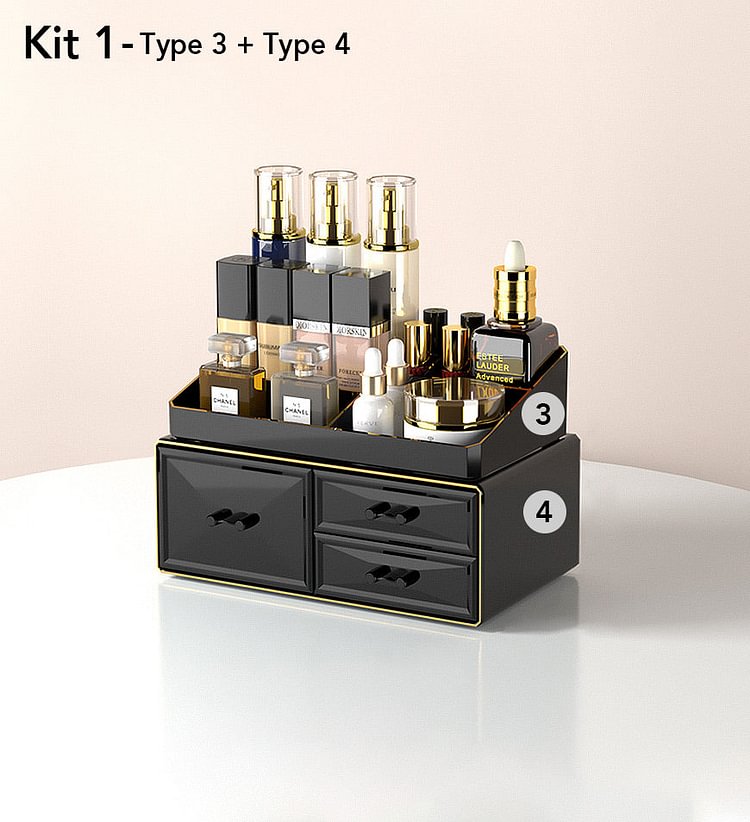 High quality material: This organizer is made of heat-resistant PS material, black can block light, which is good for our skin care products.
Elegant Design: Our storage box is black and golden, which is very simple and elegant. There are also delicate handles, flexible hinges, smooth drawers, and lids that can stand by itself. More important, there is a non-slip pad at the bottom of the box, you can put it in a slippery place such as the bathroom without worrying about it slipping off, and this pad can better protect your desktop and makeup storage box, won't scratch them.
Functional & convenient: Our storage box has a large capacity and can hold almost all your skin care products and cosmetics, and can hold bottles up to 22cm high. The lipstick case can hold 18 lipsticks of various shapes. For drawers, we have two choices: two drawers and three drawers, which will increase a lot of storage space.
Excellent gift choice: As a birthday gift, holiday gift, souvenir box for your relatives, girlfriends, colleagues will be the most surprising gift.