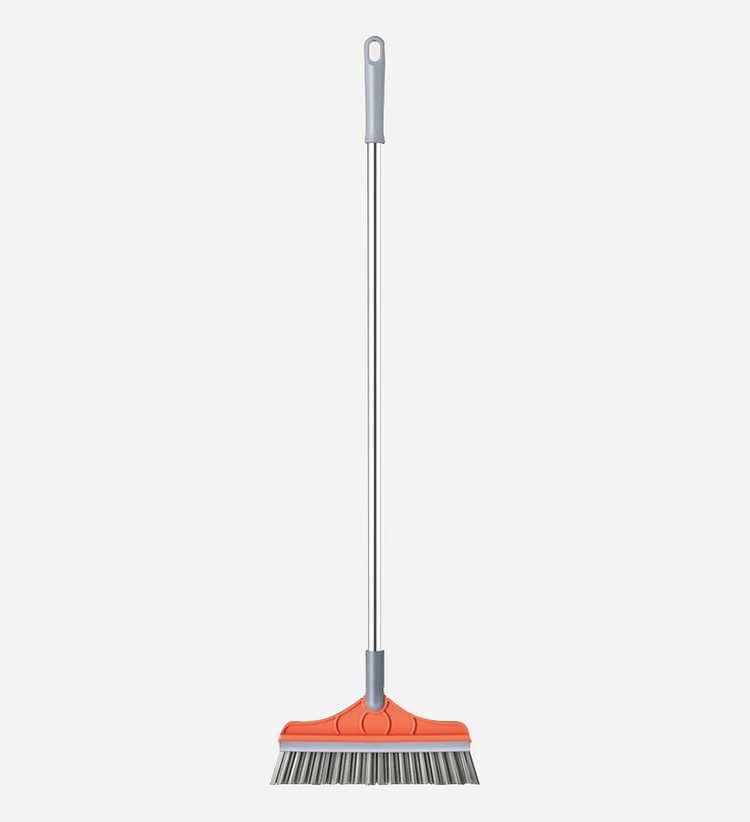 V-shaped bristles: 

This is specially used for gap cleaning. The convex bristles can penetrate into corner gaps and cross gaps for cleaning. The 120-degree rotating brush head is suitable for cleaning corners at home, which is convenient and practical.
Durable & Functional: Bristles Effectively remove stains on the rough and hard floor
2 in 1 Design Served as brush and scraper, after brushing the floor, you can easily scrap the sewage.
Multi-occasion Application: The brush can be applied to both dry and wet cleaning. Not only used for wall, kitchen, bathroom but also works well in garage, sidewalk, stadium and so on.
Easy to Assemble: Just screw the pole into the brush head, the scrub brush can be used.
Product Size: 23x5x112cm/9x1.95x44in
Weight: 0.35kg/0.77lb